Charts and Analysis
TAKE YOUR TRADING TO THE NEXT LEVEL
Learn how to combine your course material to execute trades effectively in an interactive environment. From theory to practise to trade execution!
Hosted by Priyesh himself. Understand how he executes trades and his thought process when looking at charts and data.
Losing trade(s)? We go over what didn't go well so you can learn how to avoid these mistakes in the future, as well as go over trades that did go well to see what our traders saw to execute the trade.
We discuss world events on a macro scale and teach you how to identify fundamental opportunities and how to profit from them.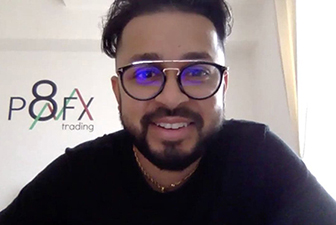 Explore multiple markets such as Forex, Crypto Currencies, Equites, Commodities and much more.
Learn tips, tricks and techniques that will help to improve your knowledge and trade execution.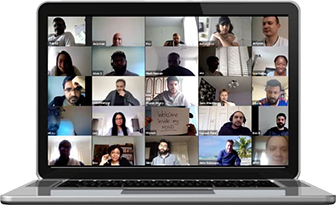 Track your learning with tests and active breakout rooms. You'll analyse live and receive feedback directly from Priyesh as well as your fellow students.
You will also be part of a Private Telegram Group where we share charts and news, and receive recordings after every session.
Select A Membership Plan Below
I've been with Priyesh for only 3...
I've been with Priyesh for only 3 months now and I can honestly say he has been consistent in everything he teaches in his lesson. It's not usual to find a trader who teaches exactly the way he trades. My understanding improves with every lesson I repeat and my trades are improving weekly. Still a lot to learn as I keep making the mistakes Priyesh has already said that we would all make. Best part of the course is the charts and analysis for me. This is where the magic happens. Priyesh thank you.
Outstanding trading course
Very constructive and lean trading course with live lectures and Q&A. Information delivered easy and in a very understandable form, all the essentials for a successful start are there. A big bonus is that graduates are able to attend the lectures again and again, receiving live answers to all the questions that they may have.
Excellent course and community
Excellent course and community! Exceeded my expectations as a beginner with some experience in this field. Regardless if you have little or no experience this course will set you on the right path. All the concepts are well explained and easy to understand. I would definitely recommend it to anyone who wants to learn about trading and be part of a great community.
Frequently Asked C&A Questions
Yes, sign up for FX Labs (P8FX signal service) by contacting our Admin Jejo who will provide you with all the information needed to access our free and VIP groups.
Recordings are complementary and provided every session whilst you maintain an active subscription.
Sunday 9am (UK time). Live on Zoom.
Subscriptions cannot be paused as recordings for the sessions are provided if you are unable to attend.
It our opinion it is the glue that puts everything together. Your learning, your practise and confidence will be built from C&A. It's highly recommended.
Want to know more?
We share a lot of information on our site. Sometimes taking it all in can seem daunting or it could be you have a burning question about trading before you decide.
Whatever your concerns, fear not, we've got you covered!
Drop your details in our contact form and one of our team will be in touch to help and answer your questions.
Want to know more?
Thanks, your message has been sent successfully.
PICK THE PERFECT COURSE FOR YOU
Each section breaks down the learning and tools we use to support
and aid your trading and investing education.